Story behind Nichify
Michael Daigle, the founder of Nichify, confronted a significant challenge: effectively managing his extensive portfolio of niche websites. He quickly recognized a notable deficiency in the digital market - a lack of comprehensive tools specifically catering to the unique demands of niche sites. This gap was not just about content delivery; it extended to the nuanced realms of content management and the necessity for precise search engine optimization, finely tuned to the distinct needs of niche markets. Confronted with this situation, Daigle was poised to create a solution that not only addressed his own challenges but also those faced by niche site owners worldwide.
In response, Daigle developed Nichify, an all-encompassing platform that addressed these specific needs. Nichify was crafted not just to serve his requirements but also to cater to a broader audience of niche site owners. With an SEO-first CMS app with features like targeted keyword research, customized content services, strategic SEO tools, and detailed analytics, Nichify became a tailored solution for the subtle complexities of niche site management. This innovative platform filled a significant void in the digital marketing landscape, offering a specialized, integrated solution born from Daigle's own experience in the niche website domain.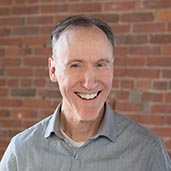 Founder
Lead Developer